Chapter Officers
Maddy Chase
President
Maddy is a junior studying Business Administration and Computer Science from Capistrano Beach, California. As President, she oversees the executive council members and officers, hosts formal chapter meetings, and helps advise the chapter's decisions. She gets to work alongside amazing, diverse women to help keep the chapter on its uphill journey!
Haley Rose
Vice President of Standards and Values
Haley is a senior from Livermore, California with a major in Advertising and a minor in Women, Gender and Sexuality Studies. As VPSV, her main role is to keep our sisters safe and accountable to our values. She is so happy to give back to the chapter that has given her some of her best college memories!
Danielle Ng
Vice President of Programming
Danielle is a junior from Stevenson Ranch, California with a Public Relations major and Business Administration minor. As VPP, Danielle focuses on membership development within our members. Through informal chapters, building each term's calendar and running committees, she is able to help sisters grow and remind them of what it means to be a Sigma Kappa!
Rebecca Namyet
Vice President of New Member Education
Rebecca, a Eugene, Oregon native, is going into her senior year with a major in Elementary Education and a double minor in Spanish and Psychology. As VPNME, Rebecca's main focus is educating our new members on all things Sigma Kappa. Her favorite thing as VPNME has been being able to teach about what makes Sigma Kappa unique and meeting all the wonderful new members!
Hannah Arquisch
Vice President of Membership
Hannah is a junior from Torrance, California working towards a Psychology major and Business Administration minor. As VPM, Hannah's main role is to plan and execute Formal Recruitment, as well as oversee our informal recruiting programs. She is also responsible for our chapter's retention and ensuring that our members feel like they belong in our sisterhood.
Helen Robinett
Vice President of Philanthropic Service
Helen is a junior from San Rafael, California working towards a degree in Elementary Education with a double minor in Special Education and Spanish. As our chapter's VPPS, her main role is all things philanthropy and service! From planning and executing our fundraising events to making sure all members are doing their service hours, Helen makes sure all members are contributing to our value of service as well as engaging within the entire Greek community on campus.
Ella Okken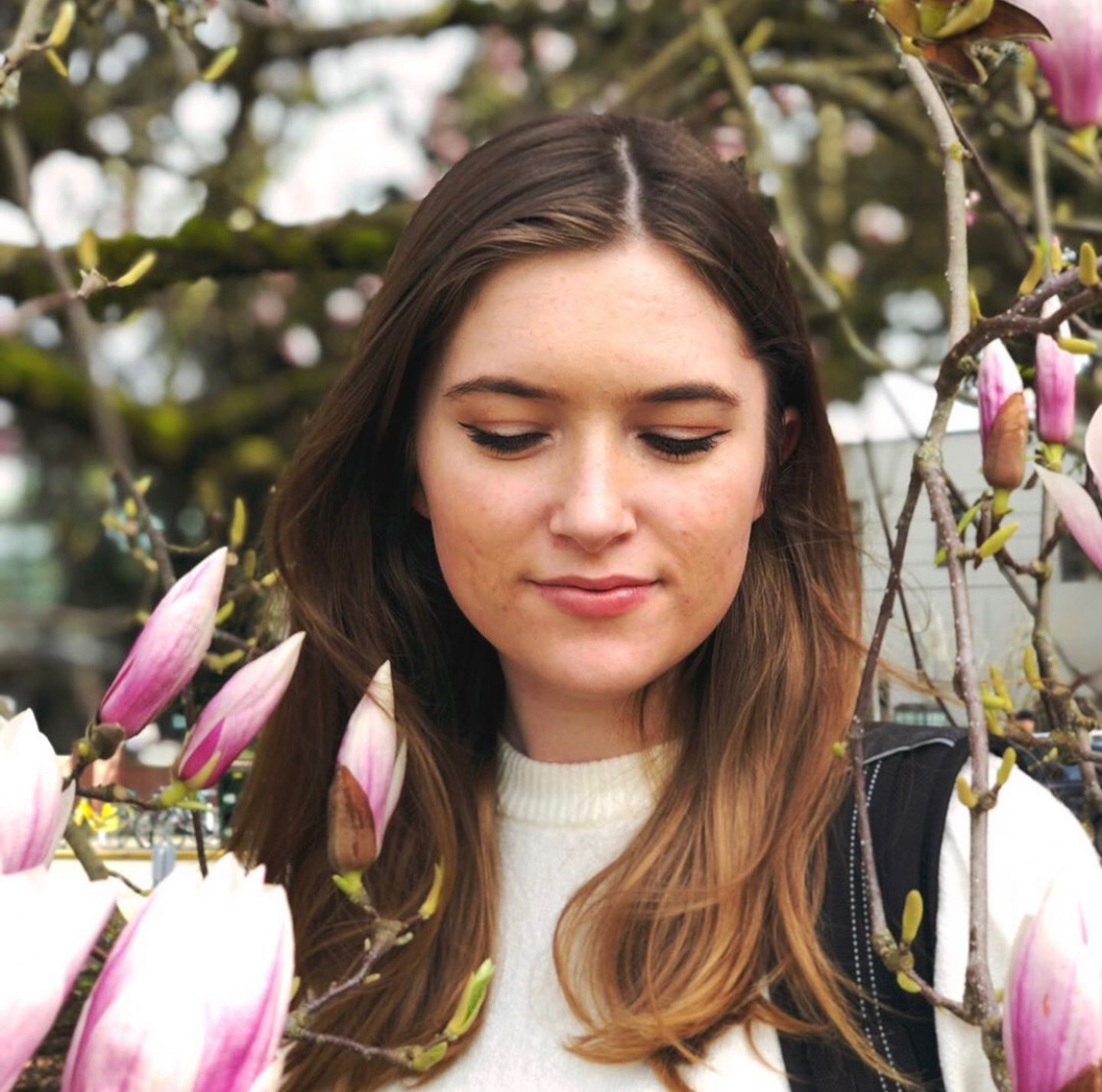 Vice President of Alumni Relations
Ella is a senior from Portland, Oregon majoring in International Studies. As the VPAR, her main focus is to make sure Alumnae feel like they are just as apart of our chapter as our active members are. Her favorite part of being VPAR is being able to keep Alumnae apart of the Sigma Kappa community!
Kristen Connelly
Vice President of Academic Excellence
Kristen Connelly is a third year from Portland, Oregon majoring in Communication Disorders and Sciences with a minor in Psychology. As VPAE, she works to create a beneficial academic environment for the chapter as well as help enhance each member's academic career.
Maddie Florey
Vice President of Finance
Maddie is a third year from Portland, Oregon majoring in Comparative Literature. Her role as VPF surrounds all things finances. From making the monthly budgets, managing books and making sure we are all maintaining the budget, Maddie is there to assist members with their finance questions.
Sarah Vellines
Vice President of Communications and Operations
Sarah, a third year from Sutherlin, Oregon, is an Accounting major with a minor in Food Studies. As VPCO, Sarah makes sure all chapter communication is heard. Whether it's sending out the Sunday memo, taking minutes from weekly chapter meetings or putting in participation points, she makes sure all members are being accountable.
Savannah Milazzo
Panhellenic Delegate
Savannah is a third year majoring in Public Relations with a minor in French from Thousand Oaks, California. As Panhellenic Delegate, Savannah is responsible for attending weekly meetings with other delegates from the UO Greek community, relay information back to our chapter and to work with our President, Maddy, to stay in contact with our Panhellenic Council.